Summer Fun in Houston: University Programs and Camps for Kids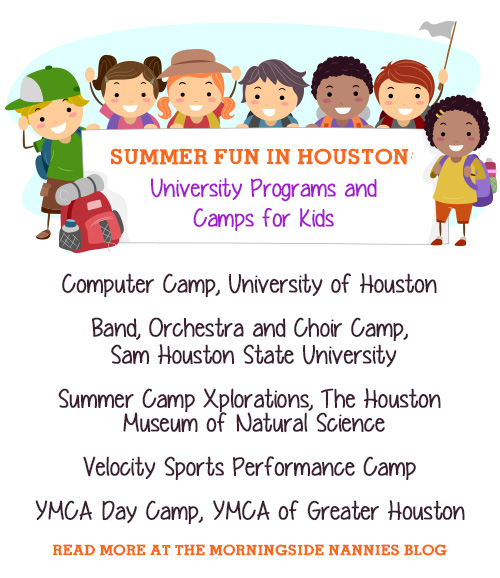 Gear up for summer break by making plans for your kids to keep their minds and bodies active. Summer camp provides children with an opportunity to meet other children with the same interests, embark on educational journeys and keep their minds active when school is not in session.
Luckily, Houston has plenty of educational and entertainment-based camps for your kids to enjoy. From computer camps to science explorations, your child can stay active close to home this summer.
← Great Places to See a Concert With Kids in Houston | How to Prevent Little Things from Making
Your Nanny Relationship Go Bad →
Comments are closed.