The Families First Coronavirus Response Act (FFCRA)
The Families First Coronavirus Response Act (FFCRA) was not explicitly extended by the new stimulus package so household employers are no longer required to provide federal paid leave for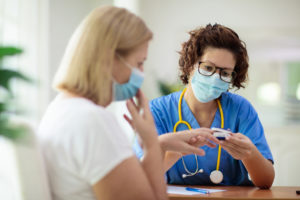 qualified reasons related to the pandemic as of December 31, 2020. There is, however, a provision in the law that allows employers who voluntarily choose to provide their employees leave for qualified reasons to continue to receive federal tax credits for that leave through March 31, 2021.
The new law does not change the FFCRA's original limits on the number of leave days and amount of wages eligible for tax credits. Only unused FFCRA paid leave from 2020 can be taken in 2021.
Household employees can take up to 80 hours of paid sick leave for their own COVID-19-related health needs or for the care of others. They can also receive an additional 10 weeks of paid family leave to care for a child whose school or place of care was closed, or child care provider was closed or unavailable, due to COVID-19. If an employee used up their allotment of paid leave in 2020, they do not receive additional leave in 2021. A worker can carry over unused leave into the new year if allowed by their employer.
As with the original FFCRA, household employees would be eligible for this voluntary paid sick leave benefit and families will be able to receive a dollar-for-dollar tax credit to cover the cost of their employee's paid leave.
Keep in mind that some states and local jurisdictions have passed their own paid sick leave laws related to the pandemic that could extend benefits for household employees into 2021.
This information has been reprinted from GTM. To read more on this topic, click here.
← What is Childcare Work Experience? | Driving Children Around? Car Seat Safety Tips you Must Know! →
Comments are closed.