10 Places with Kid Friendly Christmas Eve<br> Services in Houston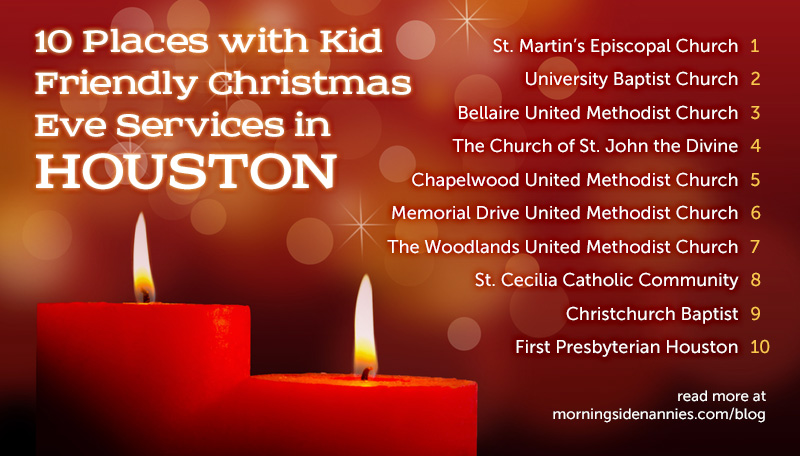 The winter holidays are a time for celebrating family and togetherness, just as they're a time for spiritual reflection and religious observance. Finding a Christmas Eve service that's welcoming to each and every member of your family, even the newest, is important. After all, the last thing you want to do on Christmas Eve is to attempt the location of a babysitter so you can attend an adults-only service. These are ten of the most kid-friendly Christmas Eve services for families in and around the Greater Houston area.
← The Best Places to Take Outdoor
Family Pictures in Houston | 10 Great Resources for Expecting Moms in Houston →
Comments are closed.