The Official Blog of Morningside Nannies
Morningside Nannies is proud to partner with GTM Payroll to educate parents and nannies on wage and tax compliance and to offer an easy, affordable solution that takes the hassle out of paying a nanny legally.
Contact Matt Owen by email at m.owen@gtm.com or by calling (800) 929-9213 ext. 7243 and mention Morningside Nannies for your complimentary consultation. The GTM website is also full of helpful information, including a tax calculator.
GTM offers clients of Morningside Nannies FREE account set up – a $95 value – should you choose to engage them for payroll and tax services.
Mention Morningside Nannies when you call or use code MSN95 when setting up an account online.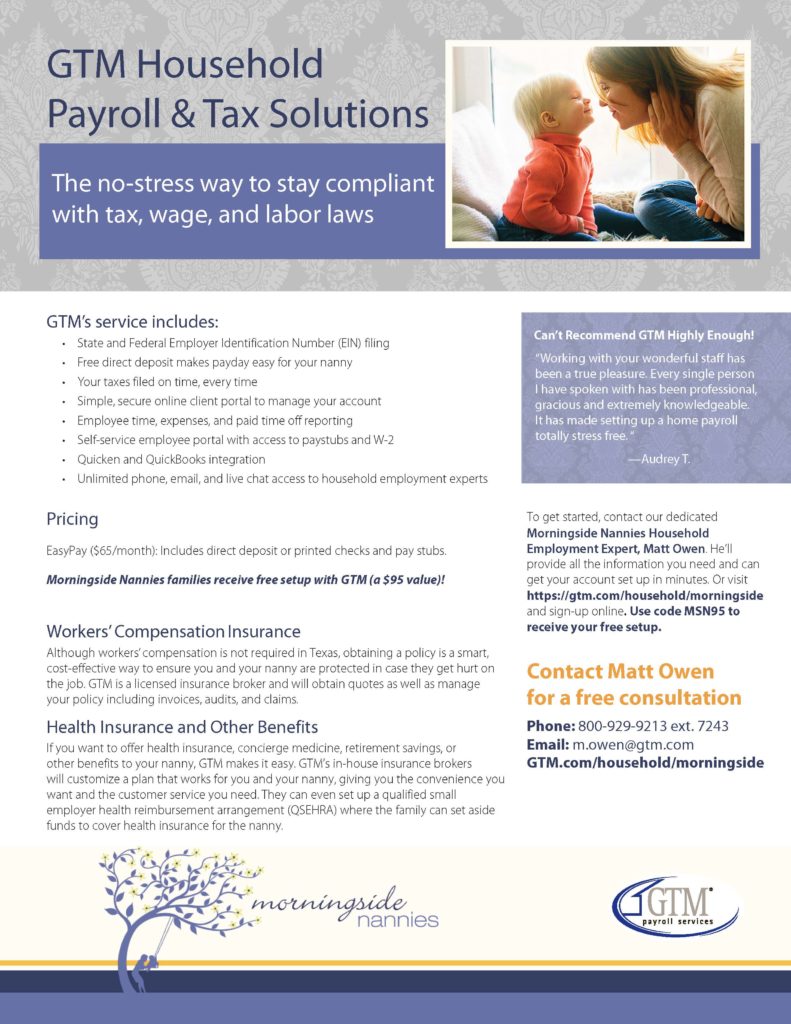 Posted in
Advice for Parents
|
Comments Off

on The No Stress Way to Stay Compliant
Morningside Nannies implements Knowing Nanny personality profiles into their nanny screening process.
Beginning in 2019, Morningside Nannies will implement Knowing Nanny personality assessments into their nanny application process, adding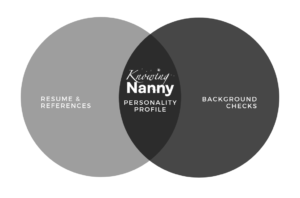 to their comprehensive nanny screening tools which include background checks, reference checks, employment verifications and childcare health and safety assessments. Morningside Nannies has been granted exclusivity to the Houston market and will be offering this as a unique point of difference.
Since 1992, Morningside Nannies has been helping Houston based families find the right solution to their childcare needs. They partner each family with an experienced placement specialist, saving time and energy in their nanny search. Parents are only presented candidates who meet their specific hiring criteria and who are hand-picked and especially qualified for their position. Morningside Nannies represents only the most qualified, experienced and well-referenced Houston based nannies and excels at matching the right nannies with the right families. Utilizing in-depth applications, childcare assessments, in office interviews, background checks, reference checks and now the Knowing Nanny personality assessment, Morningside Nannies makes the best educated and informed decisions when considering which applicants to represent.
"We believe it is essential to gather as much information as available on potential applicants so that we can make educated and informed decisions," said Michelle LaRowe, Executive Director of Morningside Nannies. "We view this partnership as an expansion of our commitment to equipping parents with the tools they need to make the best hiring decisions for their family and for successfully managing their new hire."
Delilah Atkinson, Principal of Knowing Nanny said, "We are thrilled to have Morningside Nannies using our personality assessments in their pre-screening process. The reports will assist them with placements, providing a deeper understanding into the nanny's personality, and if the nanny would be a good fit for a family. There are no right or wrong personalities, people are just different, and some nannies suit certain families better. Morningside Nannies will have this insight and continue to create a happy nanny + happy family = thriving child environment in 2019. We look forward to supporting Morningside Nannies and know their best in class approach will be hard to beat."
Posted in
News
|
Comments Off

on Morningside Nannies to Offer Personality Profiles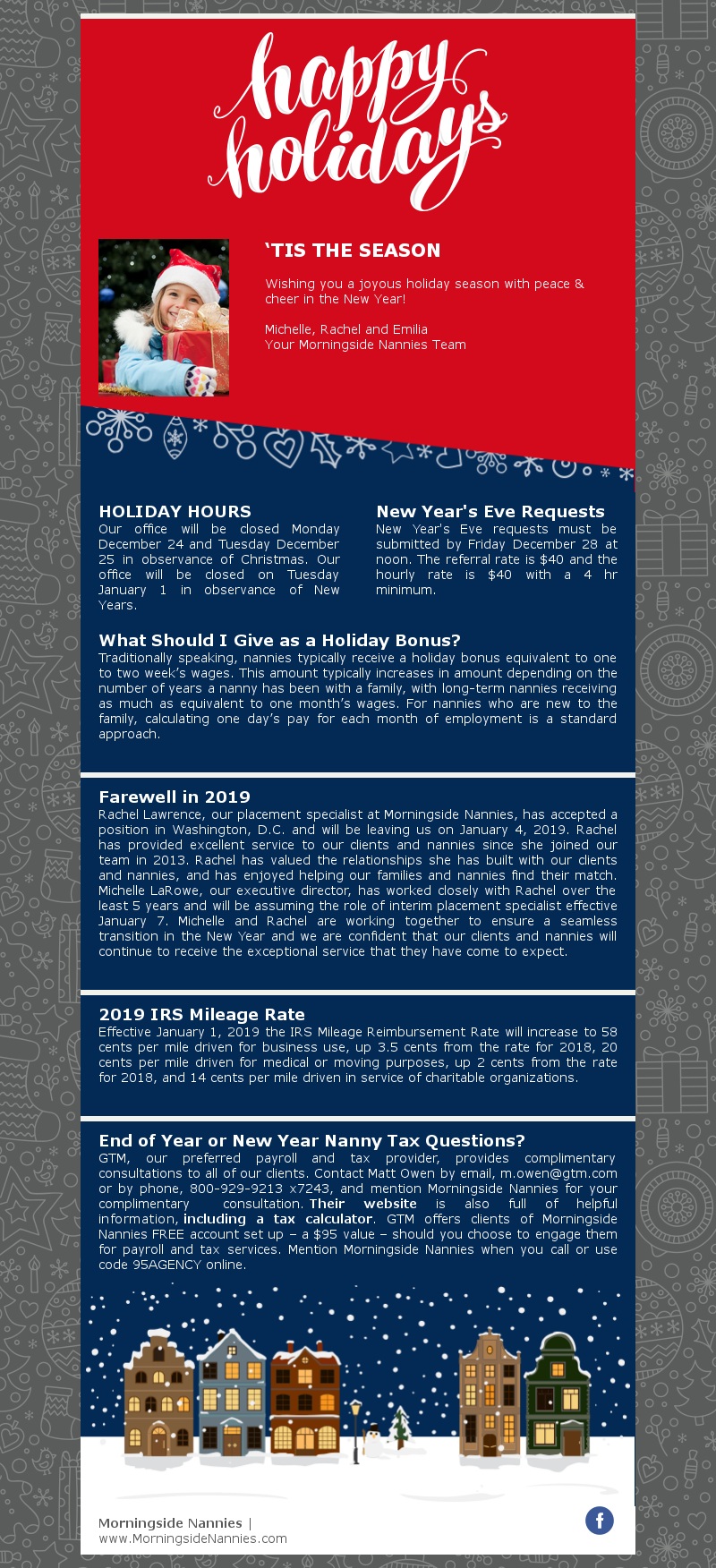 Posted in
News
|
Comments Off

on Holiday News and Updates
Beginning on Jan. 1, 2019, the standard mileage rates for the use of a car (also vans, pickups or panel trucks) will be:
58 cents per mile driven for business use, up 3.5 cents from the rate for 2018,
20 cents per mile driven for medical or moving purposes, up 2 cents from the rate for 2018, and
14 cents per mile driven in service of charitable organizations.
Posted in
News
|
Comments Off

on Mileage Reimbursement Updates for 2019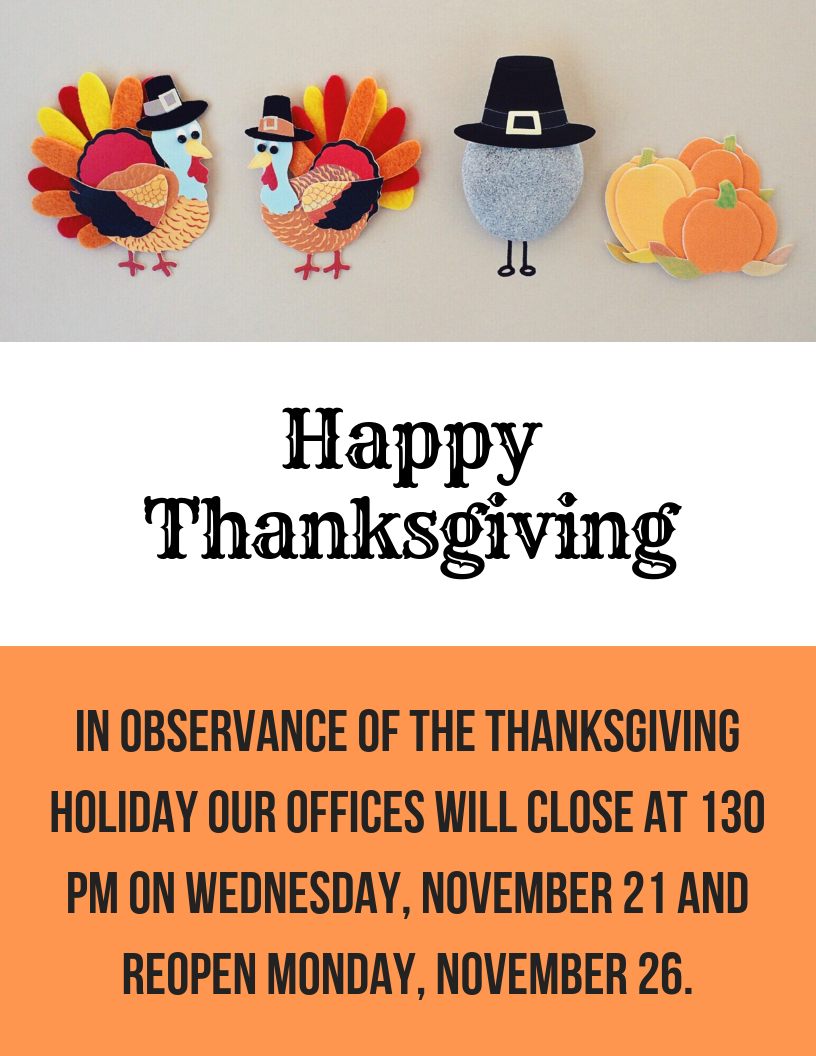 Posted in
Uncategorized
|
Comments Off

on Thanksgiving Holiday Hours
We are pleased to introduce you to Emilia "Emma" Byun, our new Nanny Coordinator at Morningside Nannies.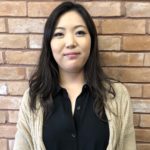 Emma will be your go to person for updating your file, reactivating and recruiting new nannies.

Emma can be reached by email at nannies@MorningsideNannies.com and her direct line is (832) 804-7206.
Emilia has over 5 years of experience working in human resources where her focus has been in the education and security sectors, making her a great fit for Morningside Nannies. Emilia is passionate about ensuring that the nannies Morningside Nannies represents meet the highest standards. From recruiting to screening, Emilia is responsible for identifying candidates who are a great fit for our clients.
Posted in
News
|
Comments Off

on Welcome Emilia to the Morningside Nannies Team
This position has been filled.
Morningside Nannies is now interviewing for an internal team position in our Houston office.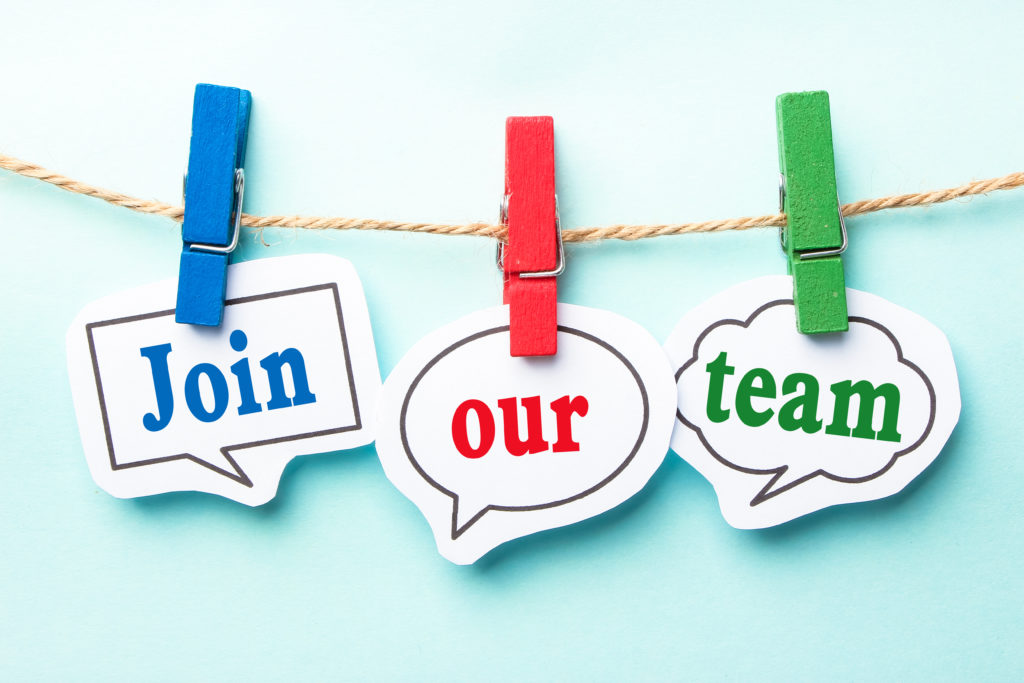 To apply for this opportunity, please email a cover letter and resume to info@MorningsideNannies.com.
Position: Full Time Nanny Coordinator Needed
Location: Houston, TX
Schedule: Mon – Fri 8/830am – 4:30/5pm + 4 Hours One Saturday Every Other Month (negotiable)
Gross Salary: DOE + Employee Health & Dental, Paid Time Off
Company Description: Morningside Nannies is an award-winning staffing agency that refers nannies, babysitters, nanny/housekeepers and household managers to families in Houston for temporary and permanent hire.
Job Description: The role of the nanny coordinator is to recruit, identify, prescreen and qualify potential caregivers for representation through our agency and to manage our pool of caregivers.
Job Overview: Part recruiter, part pre-employment screening specialist, part people reader and part matchmaker, the nanny coordinator is responsible for recruiting caregivers, screening caregivers, determining if caregivers are qualified for representation through our agency, managing our current pool of nanny candidates and working with the nanny placement specialist to identify possible caregiver matches for parent clients.
Job Breakdown: 35% time on phone screening nannies, gathering additional information, setting appointments and taking references, 25% interviewing and interacting with nannies in office, 25% time compiling nanny files in computer system, 10% time recruiting nannies online, 5% time interacting with team.
Ideal Candidate: Organized, Detail Oriented, Can Work Independently, Maintains Professionalism, Takes Pride in Work, Takes Initiative, Has Prior Nanny Industry Experience, Is Comfortable Interviewing Candidates, Has Good Judgment, Is Articulate and Presents Well, Is Computer Savvy, Is Intrinsically Motivated, Can Interface with a Small Team
Ideal Background: Prior Nanny Industry Experience, College Degree Preferred, but not Required, Experience in Customer Service or Human Resources, Familiarity with Gmail, Google Docs, Google Spreadsheets, Google Calendar, Facebook, Social Media and is generally computer savvy.
Salary: DOE
To apply for this opportunity, please email a cover letter and resume to info@MorningsideNannies.com.
Posted in
News
|
Comments Off

on Morningside Nannies is Hiring a Nanny Coordinator
Whether your nanny job has a hard end date or you sense that the end of your position is coming near, you're heading for a time of transition. But before you take the next step in your nanny journey, stop to take inventory so that you don't forget to look forward as you're focusing on your soon to be past.
Are You Ready to Move On?
If you've been in the same job for a number of years, chances are you have a strong emotional commitment and sense of loyalty to the family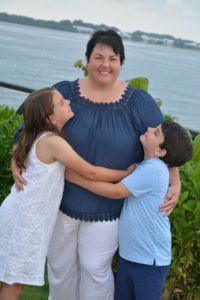 you've worked for. You may feel a variety of strong, conflicting emotions about the job ending and may be emotionally and physically drained if the job was particularly intense. Oftentimes nannies are more concerned with the well-being of the family than of themselves and as a result will put the families' needs first when it comes to navigating their departure. It's no wonder that once a nanny job has finally ended, nannies often walkway feel completely exhausted and burned out.
Before committing to your next position, it's essential that you access your readiness. Ask yourself if you're ready to give your physical and emotional best to your next family. If you're not, take some time for you. Picking up temporary and short-term assignments can be a great way to ensure you get an emotional break while still bringing in an income. Doing so can also serve as career insurance, ensuring that you keep your reputation and references intact – as it can be quite common for a nanny coming out of a long-term position to go through a string of jobs, some which may end badly, before finding her next right match.
Are Your Expectations Realistic?
If you've been off the job market for a while, you want to get in touch with current nanny industry trends and industry standards in the area you are looking to work. The wages and benefits package you had at your last position don't necessarily transfer to your next one. The way you communicated with your past employer won't necessarily translate to your new one. While you may approach the job and your new employers the same, the way they interpret you and your approach may be quite different.
When starting your new job search consider what is negotiable to you and what isn't. Know what your bottom line is when it comes to pay and benefits and consider carefully what duties and responsibilities you are willing to take on. Be prepared to justify why you are worth your required wages and why you will be picky about the job you accept, rather than expecting to have the perfect job at the perfect pay handed to you on a silver platter. Remember, the agency or parents you are working with won't know your job expectations unless you tell them. If you don't sell yourself to them during your search, they won't know what they have the opportunity to buy.
Are You Easy to Work With?
After the first few nanny jobs, most nannies know what types of families they work best with and what types of jobs they are best suited for. Because they've been through a job search before and have high expectations for their next position, if not careful, their confidence can be portrayed as arrogance. Consider when you go to a new doctor for an exam. The doctor has done hundreds of exams on new patients, but for you, this is your first experience with this doctor. How would it make you feel if the doctor rushed through the exam with an all business approach, expected you to take his word on everything without evidence, and showed no care as to how you perceived the examination process to go. Be careful not to be perceived as that doctor. Even when an agency representative knows you personally from nanny organizations or networking, she still needs to put you through their process to ensure you the highest level of representation. Nannies who expect exceptions make it incredibly difficult for placement specialists to represent them successfully. And for many parents hiring a nanny, it's their first time interfacing with potential nannies. A nanny who comes across as arrogant or entitled will be a huge turnoff.
As you prepare for your job search, put yourself in the shoes of parents and nanny placement specialists. Consider how your attitude may be portrayed by them. Ask yourself if you're prepared to consider the needs of parents and agency representatives as they put you through the screening process. Are you giving off the impression you think you are?
Transitions can be hard, but you can set yourself up for success in your next position by taking inventory of your readiness. Once you are truly ready to commit to your job search and next job, that is when you will have the greatest success.
Posted in
Advice for Nannies
|
Comments Off

on Taking Inventory During Times of Transition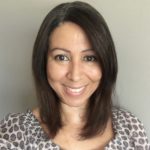 Morningside Nannies is pleased to announce that Simara Cano has taken over the role of nanny coordinator in our Houston office.
After several years serving as nanny coordinator, Amanda Richings will be starting a new chapter in her life and we wish her the best as she embarks on her new career. Amanda has been a valued team player and we wish her in the best in her future endeavors. Her last day in the office will be Tuesday, August 7.
Simara's first day in the office was Tuesday, July 31. She will be working alongside Amanda through August 7 to ensure that our nannies receive continuous and consistent service.
Simara is very familiar with the domestic referral business, as she has worked in a similar role serving elders and those in need of companions. Simara is fluent in both English and Spanish and she holds her Master's Degree in Human Resources. We know that Simara's experience and education will be a great asset to Morningside Nannies.
Simara can be reached at nannies@MorningsideNannies.com.
Posted in
News
|
Comments Off

on Introducing Our New Nanny Coordinator Simara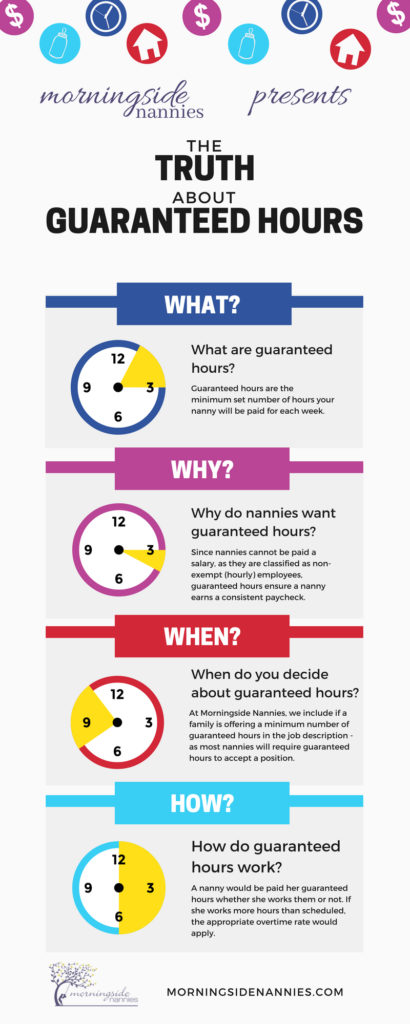 Posted in
Advice for Nannies
,
Advice for Parents
|
Comments Off

on What's Up With Guaranteed Hours?
← Older posts
Newer posts →