The Official Blog of Morningside Nannies
Each year, we get numerous requests from clients and the media asking about Christmas and year end bonuses. We've put together this information that answers the most common questions.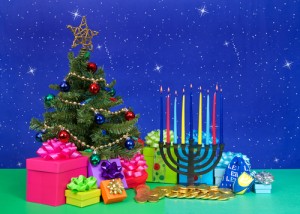 It is industry standard for parents to provide their nanny with a year end or holiday bonus.
In fact, many nanny employers factor this into their childcare budget and include reference to an annual bonus in their written work agreement with their nanny.
Traditionally speaking, nannies receive a holiday bonus equivalent to one to two week's wages.
Things like experience, how long a nanny has been with the family, geographical location and what a family can truly afford can influence how much a bonus is.
This amount typically increases the longer a nanny has been with a family, with long-term nannies receiving as much as what is equivalent to one month's wages.
For nannies who are new to a family, calculating one day's pay for each month of employment is a standard approach.
While parents and nannies may be familiar with the idea of year end bonuses, many are not aware that the annual bonus counts as taxable income.
In a recent GTM survey, 52% of respondents listed Annual Bonus as one of the top benefits for nannies.
For nannies, bonuses do matter, as they indicate the nanny has successfully met or exceeded expectations and they show appreciation for the commitment and investment the nanny has made to the family throughout the year.
Nothing good comes from not giving your nanny a year end bonus. From hurt feelings to feeling unappreciated and undervalued, when it comes to holiday giving, your nanny is someone you don't want to leave out.
Posted in
Advice for Parents
|
Comments Off

on Nanny Holiday Bonuses and Gifts
The 2022 Nanny Industry Calendar has just been released! If you are seeking professional development, please be sure to check out these opportunities and register to attend.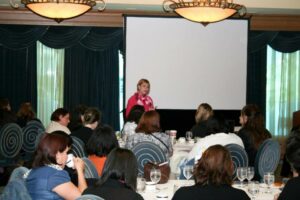 For nanny specific training that can be accessed online and completed at your own pace, please visit NannyTraining.com to view the full course catalog.
Posted in
Advice for Nannies
,
Nanny Training
|
Comments Off

on 2022 Nanny Conference Calendar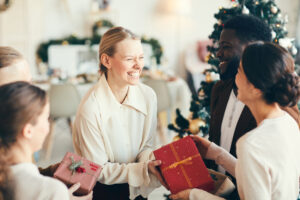 When it comes to holiday gift giving, finding just the right gift for your charges' parents can be a real challenge. Trying to find something that isn't too personal, yet personal enough can make Christmas shopping more stressful than fun. As you consider a holiday gift for your nanny family, these gift ideas strike the right balance between personal and professional and will help you feel like you've found the gift that's practically perfect in every way.
Handprint ornament. For families who celebrate Christmas, having a handprint ornament to cherish for years to come will likely be a favorite. While there are many do it yourself versions, taking a trip to your local pottery store to have your charges' handprint stamped on a ceramic globe and kiln fired will take it up a notch and leave you with a one-of-a-kind piece of irreplaceable art.
Framed photos. Capture that perfect photo? Have it printed on high quality photo paper and choose a frame that compliments the photo just right. Place the frame in tissue paper, box it up, and wrap the box in Christmas themed paper, adding twine, bows or ribbon to make the packaging as elaborate as you wish.
Framed art. Like the photo idea but come up short on the perfect shot? Frame a piece of the child's artwork. Create a Christmas themed painting or drawing and wrap it up! Choose a gift box, themed paper, and deck the package out as much as you wish!
Homemade dessert. From peppermint bark to chocolate fudge, most nannies have a special dessert that people can't wait to experience during the holidays. Prepare your most famous recipe and then wow them with presentation.
Something personalized. From charcuterie boards with the family's last name engraved to popcorn bowls- one with each family member's name, personalized gifts that are customized to your nanny family's tastes and are a creative and memorable gift idea.
Choosing the right gift for your nanny family just got a little easier. Personalized gifts that demonstrate that you know the family are the perfect choice when you want to maintain professional boundaries while adding a personal touch.
Posted in
Advice for Nannies
|
Comments Off

on 5 Christmas Gift Ideas for Nanny Families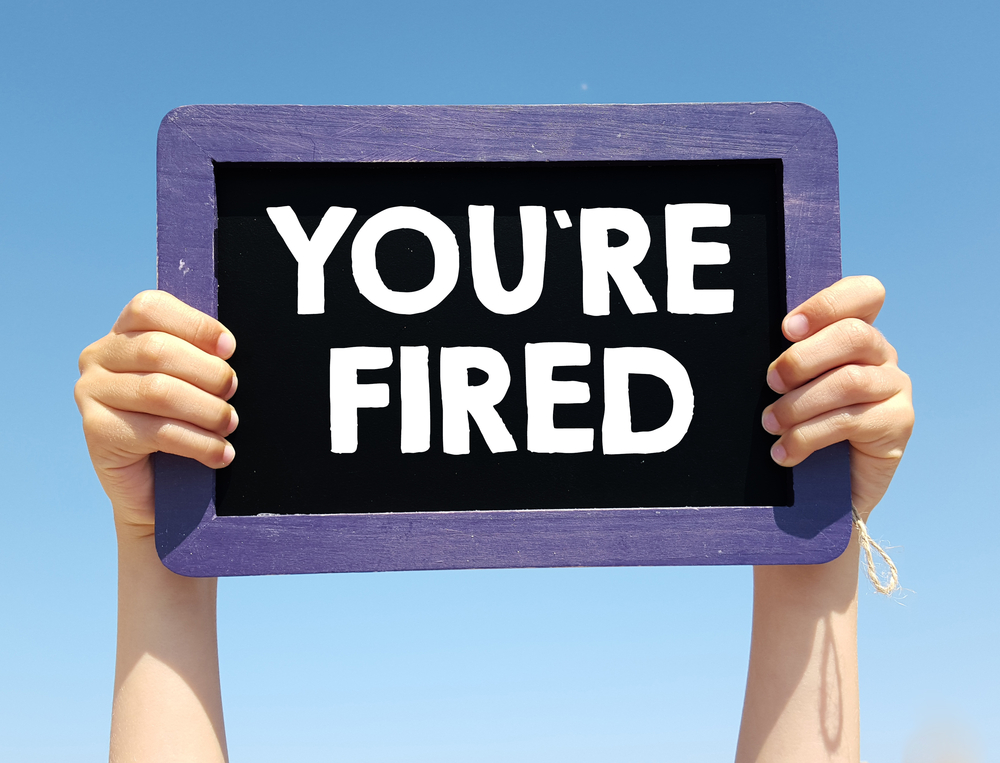 Working in a private household can be a real challenge. With no human resource personnel to serve as a go between, parents and nannies are on their own when it comes to navigating the employer and employee relationship. For nannies who are concerned about job security, if you don't want to get fired, avoid these five common pitfalls.
Showing Up Late. For many nanny employers, there is nothing more off putting than starting the day with their nanny rolling in just after her start time while leisurely sipping her coffee and putting her things away. Instead of arriving to work at your start time, arrive a few minutes before your shift begins so when the clock strikes your start time, you are ready to work.
Spending Tons of Time on the Cell Phone. When parents are seeking a nanny, one of things they most commonly share is that they do not want to hire a nanny who spends a lot of time on her phone. Parents want to be sure that their nanny is actively engaging their child, and fear that with a screen always out, that simply won't happen. When you are on duty, your employer is paying you for a service. Once you arrive at work, silence your phone, and keep it put away until you have designated down time.
Oversharing. When your employer asks how your weekend was, she really doesn't want to know the details, she wants to know that you're well rested and ready to start the week. Pulling your nanny family into personal drama or sharing details about your love life or latest night out can damage the image they have of you and make them second guess the trust they put in you.
The Wrong Fit. While it's common practice to be on best behavior during interviews, you still want your true personality to shine through. There's nothing more cringe worthy for a family than interviewing Mary Poppins and having Mrs. Doubtfire show up. If you're normally upbeat and energetic, let that shine through at the interview. If you're quieter and more reserved, let that shine too.
Failure to Perform Job Duties. When it comes to being a nanny, the role typically includes taking care of all tasks related to the children, including the children's laundry and children's meal prep. While job creep can be a real issue, completing the tasks you are responsible for is essential. Forgetting to load the dishwasher, to put away the laundry, to empty the diaper pail, and to do other seemingly trivial tasks can add up to big resentment quickly. Having a personal work ethic that includes exceeding expectations is one way to ensure that failing to perform doesn't become an issue on the job.
While working as a nanny can offer lots of flexibility when compared to a traditional workplace, there are certain traditional workplace expectations that certainly do carryover. Avoiding common mistakes that lead to firing can help to ensure job security and a happy work environment.
Posted in
Advice for Nannies
,
Advice for Parents
|
Comments Off

on Avoid These 5 Nanny Job Mistakes
Provided by GTM Payroll Services, Inc.
Often parents will turn to their nannies for overnight or weekend care of their children. Maybe work trips take them out of town or they plan a getaway to have some time together without their little ones.
How do you pay your nanny for these extra shifts? It may seem easy to pay a flat fee but that could violate wage laws if it does not cover all hours worked at a legal pay rate.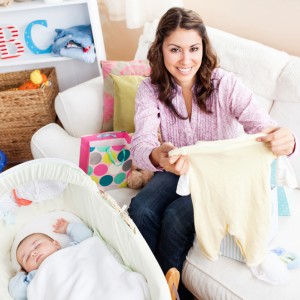 Doing it the right way depends on a few factors like when the shift happens and state laws.
Here's what you need to know when paying your nanny for an overnight shift or other extra hours.
Overnight shift during the week
You will be out of town for a work meeting during the week and need your nanny to stay with your children overnight while you are away. Your caregiver works their normal shift during the day, remains at your home through the evening and overnight, and then works, as usual, the next day.
All hours that your nanny is at your home must be paid. Since the overnight care is adjoining with a scheduled workday, federal law says eight hours of uninterrupted sleep time can be unpaid. If your caregiver needs to get up to feed or change a baby or tend to a sick child, then that sleep time must be paid.
Your nanny must also be given adequate sleeping arrangements like a guest room.
Outside of sleep time, all hours when your employee is not free to leave your premises and when not completely relieved of their duties must be paid.
In California, there is no deduction for sleep time. All hours must be paid.
Overtime rules may come into play if any extra hours during a workweek – like an overnight shift – push your nanny's work hours to more than 40 for that week. All hours that exceed 40 in a workweek must be paid at an overtime rate of time-and-a-half.
As an example, a nanny works Monday-Friday from 8 a.m. to 5 p.m. They are paid $15/hour for the first 40 hours of work ($600) and $22.50 for the five hours of overtime ($112.50) for a typical weekly pay of $712.50. One week they work an overnight shift, which adds 15 hours to their workweek (5 p.m. – 8 a.m.). Eight hours are excluded since the nanny got uninterrupted sleep. Since overtime is already in effect, those overnight hours are paid at time and a half (7 hrs x $22.50 = $157.50).
Families may also add a stipend to their nanny's pay if they work an overnight shift.
Overnight shift on the weekend
You and your partner have planned a quick weekend overnight getaway to celebrate your anniversary. Your nanny will be with your children while you are away. Typically, they work Monday through Friday but are now coming in on a Saturday.
According to federal law, there is no sleep time exemption for shifts less than 24 hours So if your nanny is coming in on a Saturday at 4 p.m. and will work until Sunday at noon, the entire 20 hours must be paid. If they are already at or over 40 hours in their work week, then this extra shift must be paid at their overtime rate.
Let's use the same example as above with a nanny working a 45-hour work week with a base pay of $15/hour. For this 20-hour weekend overnight shift, they will receive $450 (20 hrs x $22.50 OT rate).
Work shifts of less than 24 hours
A household employee must be paid for the entire time they are working for any shift that is less than 24 hours. This includes time they need to be on the premises even if they are allowed to sleep or engage in other personal activities.
Work shifts of more than 24 hours
When an employee is working a shift of 24 hours or more, sleep time can be excluded if:
adequate sleeping facilities are furnished by the employer
the employee's time spent sleeping is usually uninterrupted
there is an expressed or implied agreement to exclude sleep time
An "expressed or implied agreement" regarding the exclusion of sleep time means either a written or verbal agreement that your employee will not be paid for sleep time or an agreement to exclude sleep time that is implied by your and your employee's conduct. If your nanny objects to the exclusion of sleep time from their hours worked, no such agreement exists and all hours spent on duty, including time spent sleeping, must be counted as work time.
For "adequate sleeping facilities," in general, you must ensure that your employee has:
access to basic sleeping amenities
reasonable standards of comfort
basic bathroom and kitchen facilities
The sleeping area and other facilities can be shared or private.
Interruptions during which your nanny performs tasks on behalf of you – as the employer – must always be paid as work time. If the interruptions are so frequent that your employee cannot get reasonable periods of sleep totaling at least five hours during the scheduled sleeping period, the entire period must be counted as time spent working and paid accordingly.
More information can be found on the U.S. Department of Labor's Domestic Service Final Rule Frequently Asked Questions (FAQs).
Include overnights in your nanny contract
If you know you will need your nanny for the occasional overnight or weekend shift, add it to your work agreement at the start of employment. That way everyone is clear on expectations and pay. If it is something that comes up after employment is underway, you can always go back and amend your nanny contract to include additional sections on overnights and 24-hour shifts. Negotiating overnight compensation in advance will help avoid any misunderstandings with your nanny.
Posted in
Advice for Nannies
,
Advice for Parents
|
Comments Off

on How to Pay Your Nanny for an Overnight Shift
Most nanny positions require you to transport children. This could be to a playdate, school, activities, the grocery store, or on other outings or errands. This means that most likely, you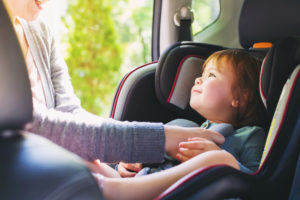 will need some sort of car safety seat for each child in your care. For this reason, it is good to know the current recommendations for how to safely transport the children in your, or your employers' car.
First, you want to make sure you have the correct seat for each child. This means that seat is the appropriate choice for the height, weight, and age of the child and that the seat is not damaged or expired.
Next, if you are driving the children around in your car, you should discuss with your employers about having them get car safety seats for your car. Shuffling the seats back and forth each day or each week will just increase the likelihood of errors while installing.
Lastly, you'll want to be sure you are following current recommendations. Current recommendations include rear-facing until the child reaches the maximum height OR weight limits of a rear-facing convertible, then moving to forward facing seat while harnessed, next to high back and backless boosters, and then eventually meeting all required steps to be able to graduate from a car safety seat. It is so important to read the full car safety seat manual, as well as the child safety seat sections in the manual of the car you are installing the seat in to be sure they are compatible. Once children outgrow car safety seats, you'll want to be sure they continue to ride in the back seat of vehicle while properly fastened.
Getting the help of a local Child Passenger Safety Technician, or CPST, can be valuable. They can help you and your employers make sure you have the correct seats for each child, that they install well in each car and that you know how to install them, and you know how to properly harness each child. You can also become a CPST yourself. Not only will you have better knowledge on car seat safety, but it will be a great addition to your resume and you will be doing your part to keep the children in your care safe while you drive them around. You can find a local CPST or get information on becoming one yourself at safekids.org.
And remember, whether you are using your or your employers' vehicle, you want to be sure you are properly insured, so be sure to check with your agent, or have your employer check their theirs, to ensure you are fully protected as a driver.
Posted in
Advice for Nannies
|
Comments Off

on Driving Children Around? Car Seat Safety Tips you Must Know!
The Families First Coronavirus Response Act (FFCRA) was not explicitly extended by the new stimulus package so household employers are no longer required to provide federal paid leave for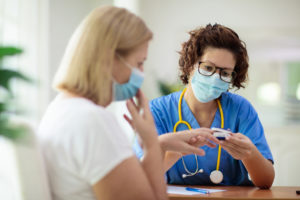 qualified reasons related to the pandemic as of December 31, 2020. There is, however, a provision in the law that allows employers who voluntarily choose to provide their employees leave for qualified reasons to continue to receive federal tax credits for that leave through March 31, 2021.
The new law does not change the FFCRA's original limits on the number of leave days and amount of wages eligible for tax credits. Only unused FFCRA paid leave from 2020 can be taken in 2021.
Household employees can take up to 80 hours of paid sick leave for their own COVID-19-related health needs or for the care of others. They can also receive an additional 10 weeks of paid family leave to care for a child whose school or place of care was closed, or child care provider was closed or unavailable, due to COVID-19. If an employee used up their allotment of paid leave in 2020, they do not receive additional leave in 2021. A worker can carry over unused leave into the new year if allowed by their employer.
As with the original FFCRA, household employees would be eligible for this voluntary paid sick leave benefit and families will be able to receive a dollar-for-dollar tax credit to cover the cost of their employee's paid leave.
Keep in mind that some states and local jurisdictions have passed their own paid sick leave laws related to the pandemic that could extend benefits for household employees into 2021.
This information has been reprinted from GTM. To read more on this topic, click here.
Posted in
Advice for Nannies
,
Advice for Parents
|
Comments Off

on The Families First Coronavirus Response Act (FFCRA)
What is considered recent childcare work experience?
Many individuals believe that caring for their own child or providing informal care for family in friends is considered experience enough to be qualified to work as a nanny.
While the experience gained from providing care for family and friends or on a volunteer basis contributes to your experience as a child care provider, we require our applicants to have experience working in formal child care positions.
When working in a formal childcare position, caregivers:
Work under the guidance of their employers with regards to standards and practice of care
Demonstrate consistency over a period of time with regards to the quality of care provided
Communicate regularly with parents and/or employers information about the children in their care
Have a track record of being punctual, responsible, and reliable for the duration of employment
Are familiar with the responsibilities and practices of being an employee in a childcare setting
Demonstrate they are able to care for children for long periods of time (and still love doing so!)
Have a work history that can be verified
Have references from individuals whose relationship is not a personal one.
Formal child care positions include working as a daycare provider, teacher, nanny, camp counselor, tutor, coach, or other position where you have held a job working with children. Positions like babysitting and Sunday church nursery volunteer are supplemental to the positions listed above. We consider recent child care experience to have occurred within the last 2-3 years, though this is determined at the discretion of the nanny coordinator. We also must be able to verify your work experience through reference checking or employment verification.
Posted in
Advice for Nannies
,
All About Nannies
|
Comments Off

on What is Childcare Work Experience?
Provided by GTM Payroll Services
As someone who has hired an employee to work in your home, you're considered an employer and your home is a workplace. That means you are subject to applicable labor laws. Some of these regulations are designed to prevent discrimination in the workplace. While federal laws require at least five, 15, or even 20 employees to take effect, it's a best practice to set fair hiring and employment procedures as they are applied to any workplace. You'll create a professional hiring attitude, an unbiased work environment, and a stronger relationship with your employee.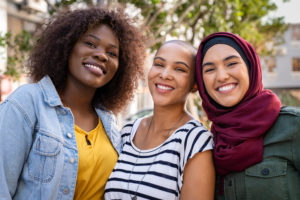 Laws to Prevent Discrimination
Federal Laws
Federal law prohibits discrimination on the basis of:
race, color, religion, sex, and national origin (Title VII of the Civil Rights Act)
age (Age Discrimination in Employment Act)
pregnancy (Pregnancy Discrimination Act)
citizenship (Immigration Reform and Control Act)
gender (Equal Pay Act)
disability (Americans with Disabilities Act)
bankruptcy (Bankruptcy Code)
genetic information (Genetic Information Non-Discrimination Act)
Even if you are not subject to anti-discrimination laws, you should use them as guidelines to prevent discrimination and ensure equal opportunity employment, including hiring, firing, compensation, promotion, recruitment, testing, job advertisements, benefits, retirement plans, disability leaves, and other terms and conditions of employment.
Domestic Workers' Bill of Rights
A number of states have passed a Domestic Workers' Bill of Rights in an effort to help prevent discrimination in domestic employment. Household employees are often excluded from basic state and federal labor rights. They may be vulnerable to abuse and mistreatment and are isolated from the traditional workforce. Lacking typical workforce protections against unsafe conditions, domestic workers are open to discrimination and harassment and susceptible to exploitation by their employers.
In New York, the first state to pass a Domestic Workers' Bill of Rights, household employees can file a complaint against their employer if they are harassed due to gender, race, sex, religion or national origin. Employers are not allowed to retaliate if their employee files a complaint.
Local Laws
In addition to federal and state laws, household employers must also comply with local laws, which often supersede federal and state laws. For example, in Washington, D.C., the DC Human Rights Act applies to all employers, even those with just one employee. It prohibits discrimination based on the actual or perceived race, color, religion, national origin, sex, age, marital status, personal appearance, sexual orientation, gender identity or expression, family responsibilities, genetic information, disability, matriculation, or political affiliation.
Sexual Harassment
No employee should be subject to unwelcome verbal or physical conduct that is sexual in nature or that shows hostility to the employee because of their gender. Sexual harassment can have devastating effects on the workplace. Household employers should take every step necessary to prohibit sexual harassment from occurring.
A best practice is to include anti-harassment and/or anti-discrimination policy in your employee handbook, which specifically addresses sexual harassment. The policy should clearly state that:
all employees and employers within the household are expected to treat one another with respect to maintain a positive work environment
the employer will act immediately upon learning of a sexual harassment complaint
an employee should promptly file a formal complaint if the employee experiences behavior that is unwelcome, offensive, or inappropriate
employers need to assure employees that all complaints of sexual harassment will be handled in confidence
the employer mandates a workplace free from all forms of discrimination, as per the law
The Society for Human Resource Management provides a sample anti-harassment policy document.
You should be prepared to respond to sexual harassment in the workplace. Your employee handbook should cover what actions will be taken when a sexual harassment complaint is filed. The policy must also state that no employee will experience retaliation for submitting a sexual harassment complaint.
Common Sense Practices to Prevent Discrimination
These practices can help you prevent discrimination in the workplace:
treat all employees equally
hire, promote, and fire without bias
review employment policies for unfair and negative impact on a protected class (e.g., race, religion, ethnicity, gender, age, disability, or pregnancy)
eliminate any unfair or negative policies or practices
take immediate action to eliminate discriminatory conduct including inappropriate comments or behavior
encourage diversity
never retaliate against an employee for filing a discrimination complaint
Household employers can struggle with their home being a personal residence, and at the same time, a workplace for others. Be aware of any discrimination laws in your state and city and how they may apply to you. Then implement employment practices to prevent discrimination and possible arguments or lawsuits.
Posted in
Advice for Parents
|
Comments Off

on How to Prevent Discrimination as a Household Employer
There is nothing better than a personal referral when hiring your next nanny, right?
While a personal referral may feel like the gold standard in the nanny hiring process, ignoring other important screening measures simply because a personal referral was made can be a barrier to determining if a nanny is the right nanny for your family.
Here's 5 reasons your friend, neighbor's or colleague's nanny may not be the right nanny for you.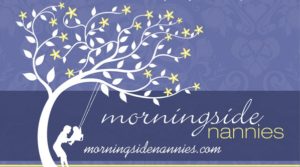 1. The "it" factor may be missing. When it comes to hiring a nanny, parents and nannies typically know in their gut when they have found the right match. Of course, families should do their due diligence and ensure that their nanny gas a clean background and meets all their hiring criteria, but if the "it" factor is not there, none of that really matters. Just because the "it" factor was there for your neighbor, friend, or colleague, does not mean it is going to be there for you.
2. The job may be different. A personal referral is not just enticing for a family, it is enticing for a nanny, too! When a family gives a nanny a personal recommendation to a friend, neighbor, or colleague, it typically positions the nanny in the front of the line for the position. For nannies, it makes the job search easy—if her boss is great to work for, her friends, neighbors, and colleagues must be too! But this is not always the case. Different families treat their domestic workers differently, have different ideas about the role their nanny will play, and have different views on compliance, pay, and the human resources side of nannying.
3. The model of care may be different. There are three models of nanny care; the coordinated care, where nannies and families work as a team, the surrogate care model, where the nanny serves as the primary caregiver, and the custodial care model, where the parents provide daily guidance and the nanny executes the family's plan. Perhaps your neighbor is a dual professional couple working in the medical field and needs a nanny who thrives in the surrogate care model, but your family is more hands on and wants to be involved in the every day details like in the custodial care model. A nanny who has the freedom to operate independently and make day to day decisions may not enjoy working in a position that has a much greater level of daily management.
4. The expectations may not be the same. Every nanny and family relationship has their own set of expectations surrounding punctuality, communication, interactions, and caregiving style. The expectations surrounding the relationship may also be different. Some families keep their relationships strictly professional, and some prefer to have their nanny be an extended member of the family. Starting over in any new position is an adjustment and when the position and family is being compared to that of a friend, colleague, or neighbor, it can bring an added level of stress.
5. The assessment may not be current. While it is best practice to run background checks regularly, renew CPR and First Aid every two years, and formally monitor the quality of childcare the children are receiving, in practice, the longer a nanny has been with the a family, the less likely these things are to occur. Overtime as nannies and families build relationship, they may be more likely to ignore or justify concerns that would be suspect at the start of the employment relationship.
While personal referrals are great, regardless of how you learn about a potential nanny, gathering as much information as possible so that you can make an educated and informed hiring decision is essential.
Posted in
Advice for Parents
,
Houston
|
Comments Off

on 5 Reasons Your Friend's Nanny May Not Be the Right Nanny for You
← Older posts
Newer posts →